Laparoscopic Gynaecology Surgery
If you need Surgery and you have been offered a large Incision then Ask your Doctor, " Do I Need that Large Incision" ?-Seek a Second Opinion or Considering for Minimally Invasive Surgery or Laparoscopic Gynaecology Surgery at Bhopal ?
Dr. Anupa Walia Lokwani has successfully handled several cases who needed surgery for their gynaecology disease or pregnancy issues. The uniqueness of her surgical expertise is that she has been doing most of her surgical cases by the minimal invasive technique / laparoscopic technique for the past 8 years instead of the traditional open surgery route.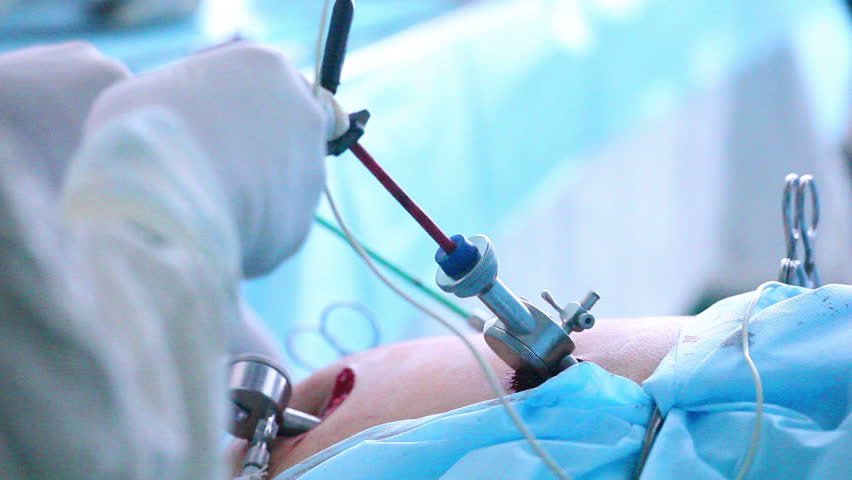 As one of the best Laparoscopic gynaecology surgeon at Bhopal, India, she has provided comprehensive surgical care using minimal invasive techniques. The Division of Minimally Invasive Gynaecologic Surgery under the leadership of Dr Anupa Walia Lokwani provides comprehensive care for women with conditions including uterine fibroids, abnormal uterine bleeding, pelvic pain, endometriosis, pelvic organ prolapse, cervical incompetence and ovarian cysts – offering the latest minimally invasive options for these conditions.
Dr. Anupa Walia Lokwani and her team strive to provide a safer and more effective alternative to traditional open surgery by performing the vast majority of our procedures via laparoscopy or hysteroscopy. We get referrals from other providers for complicated cases that would otherwise be performed via a large abdominal incision. We perform minimally invasive procedures that offer our patients:
• Faster recovery
• Less pain
• Smaller incisions
• Early return to normal daily activities
• Shorter hospital stay.
Laparoscopic gynaecology procedures performed by her:
• Total Laparoscopic Hysterectomy
• Laparoscopic Myomectomy ( Removal of fibroids)
• Laparoscopic Cystectomy (Removal of Ovarian cysts)
• Laparoscopic treatment of Endometriosis and Adhesiolysis
• Laparoscopic tubal recanalization
• Laparoscopic Adenomyomectomy ( Excision of Adenomyoma )
• Fertility enhancing procedures
• Hysterectomy resection of septum, fibroids and polyps
• Laparoscopic radical surgery for early cervical endometrial and ovarian cancers
• Laparoscopic pelvic reconstruction ( cystocele, vault suspension )
• Laparoscopic cervical encirclage (the best treatment for cervical incompetence )
• Laparoscopic Management of ectopic pregnancy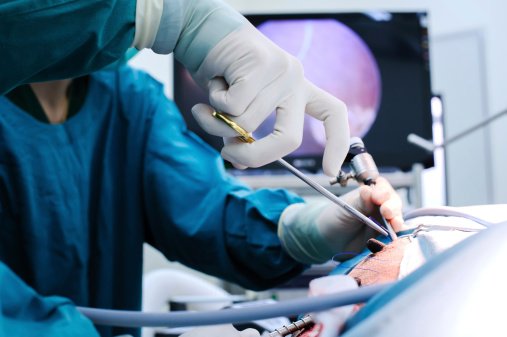 Our Minimally Invasive Gynecologic Surgery Unit
What is Laparoscopic/Minimally invasive surgery?
Minimally invasive gynaecologic surgery refers to surgical techniques performed with a digital camera connected to a telescope that is inserted either into your abdomen (laparoscopy) or through your cervix into the uterine cavity (hysteroscopy). A surgeon uses the lighted camera, as well as a variety of small instruments, to complete the procedure. The camera provides the surgeon with a clear view of the procedure, which is projected on high definition digital video monitors located throughout the operating room. Minimally invasive procedures have a number of advantages over traditional procedures, including:
She and her team not only focus on minimal invasive laparoscopy surgery with our surgical expertise, but also look out for any other medical therapy that can avoid a surgery, and if surgery is indeed needed as a last resort, our focus is also towards the best post-surgical care with speedy recovery of the patients.
• Lower risk of infection
• Minimal scarring
• Decreased blood loss and fewer blood transfusions
• Reduced pain post-procedure
• A shorter or fully eliminated hospital stay
• Quicker return to normal daily activities and work
• Improved quality of life