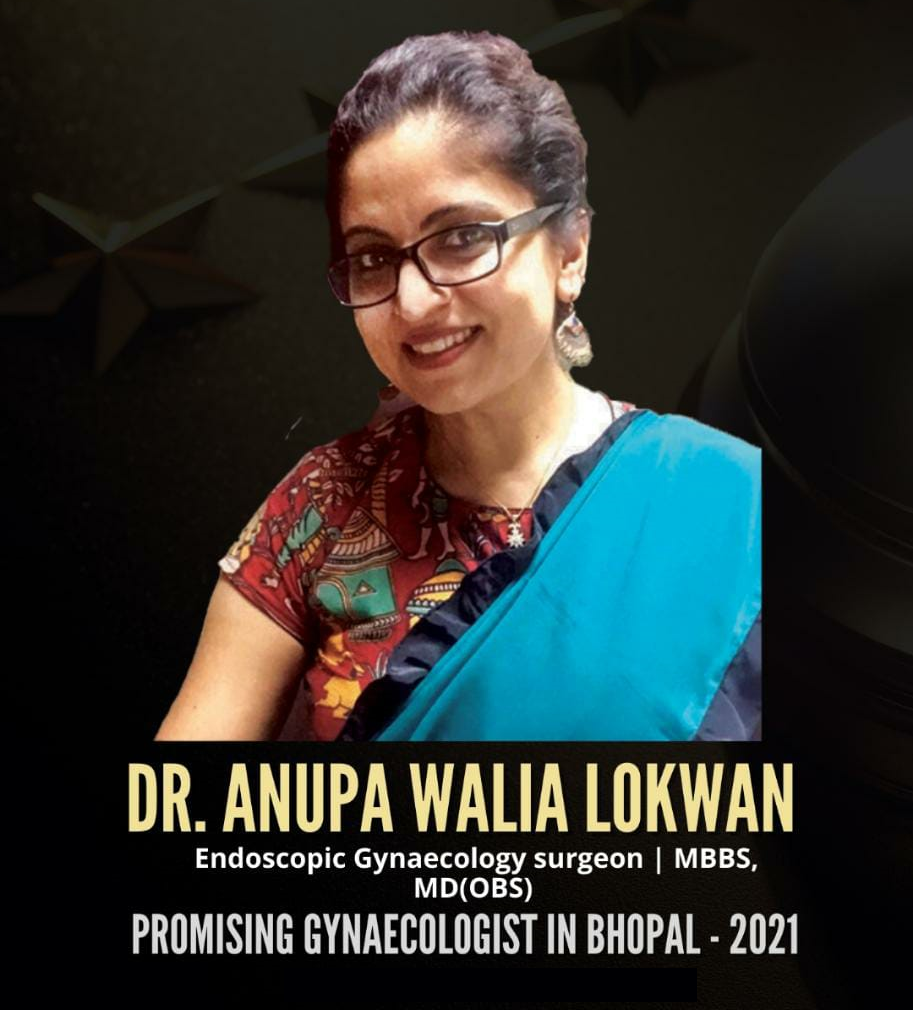 Academic Qualifications
• MBBS (1994)from Gandhi Medical College,Bhopal
• MD (1999)from the prestigious institute,Postgraduate Institute of Medical Education & Research(PGIMER),Chandigarh
• Diploma (2010)in Gynaecology Laparoscopic & Endoscopic Surgery from Kiel University, Germany
• Specially trained in High Risk Pregnancy management and Critical Care Obstetrics (over 20 years experience)
She is passionate about providing her patients with the highest quality antenatal care, based on the most up-to- date research and technology. She is also a firm believer in informed patient choice and is aware that each of her patients will have different needs, problems and choices. Her practice is a friendly, welcoming environment with a focus on individualised care. Her aim is always to work with you, respecting your choices, to achieve a happy and healthy outcome for the women.
Her Practice
She has been practicing as a consultant in Obstetrics, Gynaecology and Laparoscopic & Endoscopic Gynaecology Surgery for the past 20 years at Apex Hospital, Berasia Road, Bhopal and National Hospital, Arera Colony Bhopal managing high risk pregnant and critically ill obstetric patients and performing various major and minor laparoscopic gynaecology surgeries.
She is an experienced minimally invasive gynaecology surgeon and has performed over 1500 various Laparoscopic & Endoscopic gynaecology surgeries.
She offers Critical care to High Risk Pregnancy patients with a multi-disciplinary approach both at Apex Hospital and National Hospital. She has expertise in the management of normal labour/painless labour as well as complex deliveries and caesarean sections. As an expert in high-risk obstetrics, her private practice focuses on complex pregnancies, including medical and surgical complications in pregnancy, twins and triplets, IVF pregnancies and women with previous pregnancy complications who need close antenatal surveillance. She is also very happy to care for women with uncomplicated pregnancies.
She is specially trained in High Risk Pregnancy:
• Pregnancy with diabetes
• Pregnancy with severe hypertension
• Pregnancy with heart disease
• Pregnancy with renal disorders
• Pregnancy with endocrine disorders
• Bad obstetrics history ( Recurrent pregnancy losses )
• Pregnancy with respiratory disorders
Laparoscopic gynaecology procedures performed by her:
• Total Laparoscopic Hysterectomy
• Laparoscopic Myomectomy ( Removal of fibroids)
• Laparoscopic Cystectomy (Removal of Ovarian cysts)
• Laparoscopic treatment of Endometriosis and Adhesiolysis
• Laparoscopic tubal recanalization
• Laparoscopic Adenomyomectomy ( Excision of Adenomyoma )
• Fertility enhancing procedures
• Hysterectomy resection of septum, fibroids and polyps
• Laparoscopic radical surgery for early cervical endometrial and ovarian cancers
• Laparoscopic pelvic reconstruction ( cystocele, vault suspension )
• Laparoscopic cervical encirclage (the best treatment for cervical incompetence )
• Laparoscopic Management of ectopic pregnancy